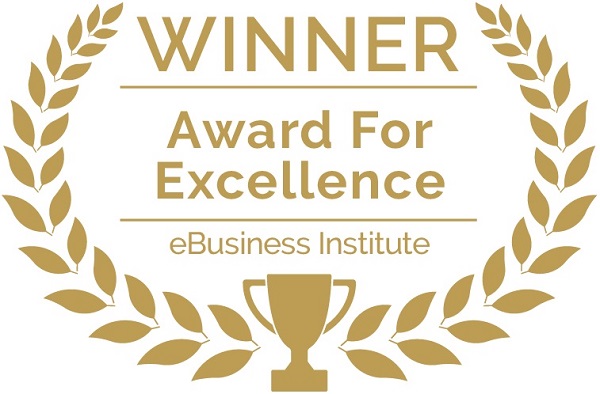 Who we are
Website Consultants is a team of bi-lingual (in both English and Chinese) web professionals based out of Box Hill and Ringwood Victoria and servicing local businesses throughout Melbourne. Its co-founders have been trained by the eBusiness Institute, Australia's leading training ground for Australian digital entrepreneurs. We have invested in the latest in digital education so that your business can benefit from leading edge digital trends.
Our Website Awards and Certifications
We are proudly certified Digital Marketing and Webmaster specialists by the eBusiness Institute. What that means for you is an assurance that you are getting skilled, knowledgeable and experienced digital consultants that know how to make your business shine online and who could work with you to make that happen.
What we do
We love setting up strong search engine optimised (SEO) foundations when building websites. All the websites that we have built contain high quality SEO structures and they have ranked admirably on Google. We know that a pretty website is only half the equation. But a high quality search optimised website gets you customer leads through your door – we build them and that's where we make a difference. Do you want SEO help? We can help you. Do you want a Chinese translated website? Not a problem – we do that too!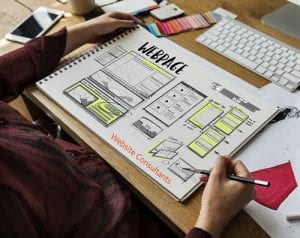 Why we do it
Even though the internet has been around for a good part of 30 years, we find it horrifying that 40% of businesses still don't have their own website. That's a lot of lost opportunities. In today's world where 80% of your potential customers are researching your products and services online and increasingly on their mobiles, there is no longer an excuse not to have a website if you are serious in business. We are on a mission to close that gap to make sure that more businesses like you exist in the digital economy and not get left behind.
Where we are
We proudly have offices in both Box Hill and Ringwood in Victoria. We service businesses throughout Melbourne's eastern suburb corridor. Why Box Hill and Ringwood you might ask? We love the excitement of these growing satellite cities with both being Melbourne's designated hubs. We would love to see businesses grow in these cities and surrounding areas. Needless to say, we're here to back you up and help you grow!
Website Consultants – we are your Traction Architects.  We amplify your businesses by leveraging the power of the internet, in English, Chinese or even both!
Contact us
to book in for your Free discovery call
.
Not from Melbourne?
Leveraging the power of the internet means there are no longer boundaries to whom we can help.  However if you prefer to deal locally, we can recommend our friends and colleagues who are also astute, trained webmasters to assist you in your city.  We highly recommend:
Polar Web Design – Parramatta, NSW
Polar Web Design is a fast growing digital agency based in Parramatta, NSW. Specialising in qualified lead generation by getting websites to page 1 of Google through SEO (search engine optimisation) and increasing customer conversions through premium website design. They position businesses online to become an authority in the marketplace. Nathan and Alexa at Polar Web Design will make your dream a reality.
Smarter Web Solutions – Adelaide, SA
Smarter Web Solutions is a boutique, award winning digital marketing agency based in Adelaide, South Australia. They specialise in helping small to medium sized businesses grow their customer base and online conversions by improving their websites' user experience, website design, search engine optimisation, and online sales process. If you want to grow your Adelaide based business, Jack and Daryl Smart are ready to help you do so.
Focused Webdesigns – Northern Adelaide, SA
Whether your business is local, small or large, Kel Warner is here to help you claim your Digital Online Presence in today's fast paced market and succeed financially. Based in Northern Adelaide, Kel specialises in helping those businesses that have not yet claimed their online brand and wish to do so with a trusted web designer that has your interest in mind.
Website Consultants – The Traction Architects.  We amplify business growth by leveraging the power of the internet.  We are leading specialists in the medical, dental and allied health niche. Having strong clinical backgrounds as health professionals, we understand your pain and pressures.  Our search engine optimisation (SEO) strategies for websites in English, Chinese of both languages gain greater searchability, visibility and rankability.

Contact us to learn how by leveraging the power of the internet, your website (in English, Chinese or both) amplifies your business.  Book Now for your discovery call.  Together we grow.