We skillfully target your English (and optionally, Chinese speaking customers) with attractive, mobile responsive, search engine-optimised (SEO) websites. We are bi-lingual giving you confidence that your website is carefully crafted in its chosen language and is well understood by your customers.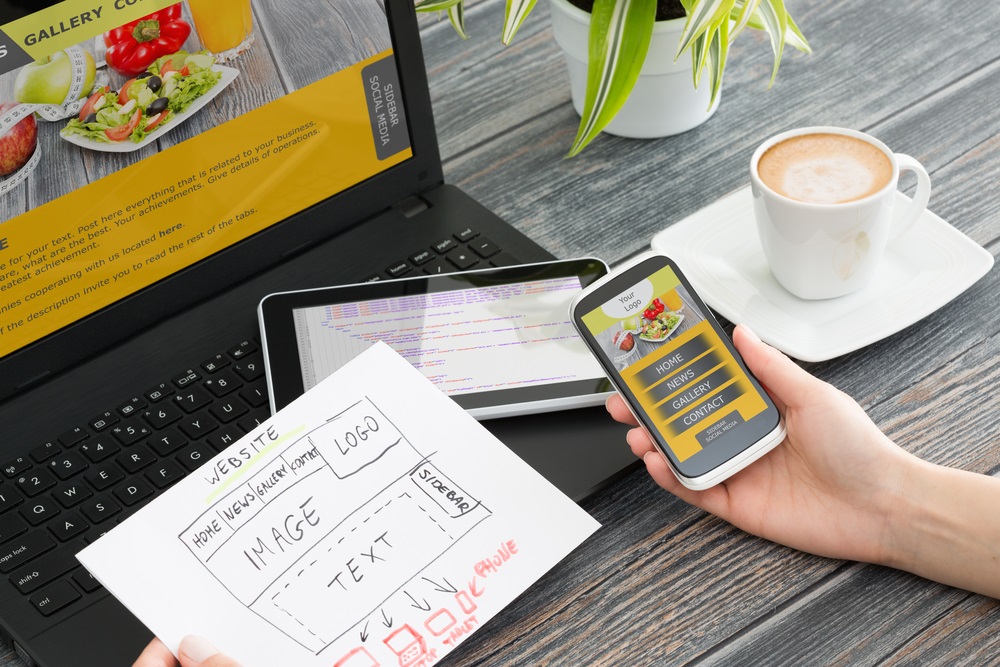 In today's fast-moving digital age, there is no question that a website is more important to your business than it ever were. In most cases having a website is more important than merely having a Facebook presence. Research proves that over 50% of web users don't use Facebook and two-thirds of all users make buying decisions when at a website.
Website Consultants have already built websites in the health and tourism industries.
Read on to learn why a well-built website is important for your business.
8 Good Reasons Why Your Business Needs A Professional Website
1. A WEBSITE MAKES IT POSSIBLE TO FIND A LOT MORE NEW CUSTOMERS IN A WIDER MARKET ONLINE
Did you know that 80% of today's customers use the internet to find new products and services that they need before buying? Most customers today will assume that you will have a website and will look for you or your services online. A website is a great way to get found on the internet. It is also a great place to sell your services and your products to those customers in a wider market. Without a website, you could be losing out on opportunities to your competitors.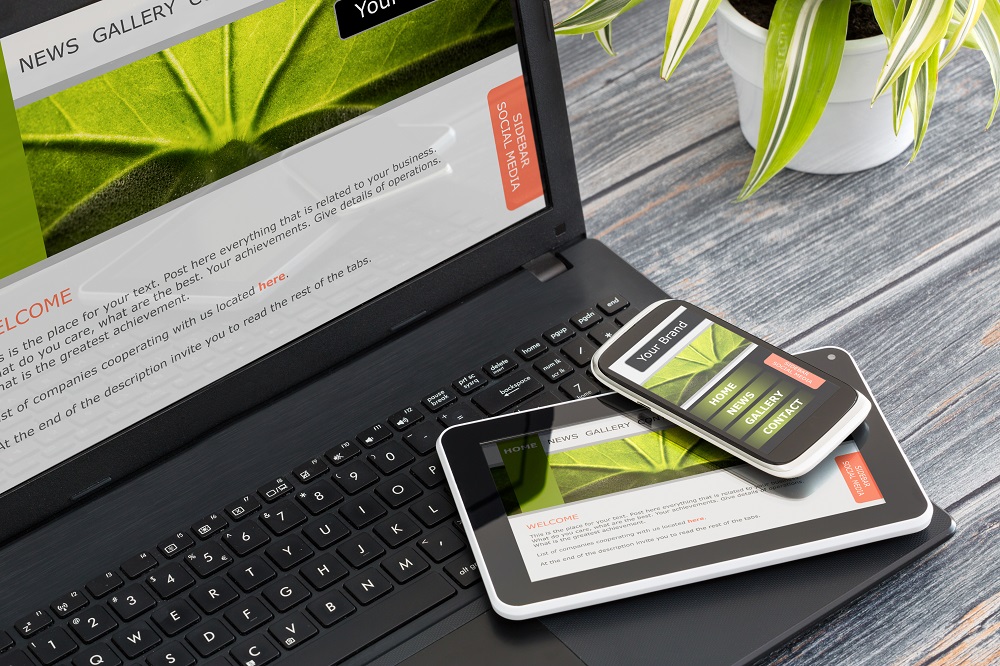 2. YOUR BUSINESS WILL GAIN CREDIBILITY AND AUTHORITY ONLINE
Today's customers are more mobile and online savvy than they ever were. Your business will gain credibility by having a website that attracts their attention and make them want to go with you and not with your competitors. A professional website can educate your customers about your products and services and they will become more informed about you. This will inspire them with greater confidence when they make a purchase, knowing that they are making the right decision by choosing you.
3. A WEBSITE GIVES A HIGHER RETURN ON YOUR INVESTMENT
Promoting your business nowadays is expensive and time consuming. Holding promotional events can drain your energy and advertising alone can easily cost you a few thousand dollars. They also all have one thing in common – they often do not guarantee a return on your investment. Once developed and search engine optimised, a website on the other hand can be a well-oiled perpetual customer machine, attracting you with new leads from wherever customers might be searching. When compared to old world promotion and advertising, website costs are smaller because when done well, your future customers can continue to find you anytime.
4. YOUR BUSINESS IS ALWAYS VISIBLE AND ACCESSIBLE ONLINE, ANYTIME, ANYWHERE
A website will make your business visible to customers 24 hours, 7 days a week, 365 days a year even when you are closed or are on holidays. Your business can be found and reviewed by customers on their mobile or at their desk anywhere and at any time. A website is a way to allow your customers to feel connected to you and your business, even when you are taking a rest. This makes a professional looking website a priceless asset for your business.
5. IT WILL SHOWCASE YOUR BUSINESS AND YOUR WORK ONLINE
A website is a great way to let your customers know about your business, your products and your services. When done well, a website is all you need to inform your customers and showcase your business without the need to resort to expensive brochures, pamphlets and posters that are most likely to be read once and discarded (not to mention is environmentally unfriendly). What's more, a website can be updated at any time and evolve with your business as it grows.
6. YOU HAVE YOUR OWN ONLINE ASSET AND DIGITAL REAL ESTATE – YOU HAVE CONTROL OF YOUR CONTENT
Without a doubt, a website is an asset simply because it is an income generator. It is also a piece of digital real estate establishing your presence in the digital marketplace because once you're online you can be forever seen by your customers. When compared to a social media page, a website is a digital asset that you could also sell with your business (if you decide to one day). Many business buyers value your business according to the value worth of your website.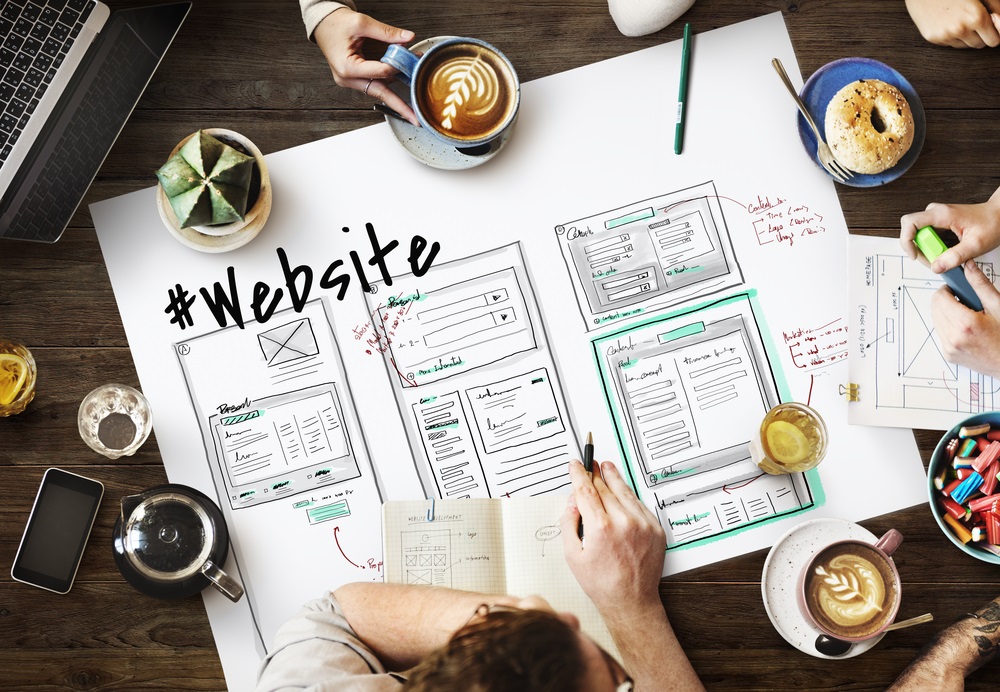 7. IT KEEPS YOUR BUSINESS FRESH ONLINE
A website allows you to post updates about your products and services for your new and existing customers to see. It is a way to tell them that you have something new to offer. Website features like blog posts can keep your customers up to date and connected to your business and what's more, search engines like Google loves them. This makes your website (your business) more visible in searches and ultimately attracting you more customers.
8. AN ONLINE PRESENCE HELPS YOUR BUSINESS TO BECOME RESILIENT WHEN TIMES GET TOUGH
This may be the last point, but it is one that is equally important. When economic times are good, many businesses think that they do not need a website and can rely on word of mouth. However when times are bad, a website and its visibility on search engines could help your business continue to prosper simply because it attracts other customers who still need your products and services. Your existing customer base might no longer need your products and services during tough times, but your website will help you cast a wider net out at sea for new customers.
If you are a local business that needs a new website, a website revamp or may even wish to attract Chinese speaking tourist customers, then contact us for a free consultation.
How Can Website Consultants Benefit Your Business?
Do you want to target Chinese speaking buyers in your area? Not a problem! We can do that for you if you wish. We also speak the language so you don't have to worry about a poorly translated website.
Fundamentally, we know how to build websites that search engines will love. That means getting you found on search results that attract you valuable new customer leads that supports the growth of your business and sustain your business in tougher economic times.
We work with you during the design process, to understand your business, your future directions and your desired outcomes. This enables us to build you a solid website that grows with your business. Our website development includes analysis of your marketplace and the setup of strong Search Engine Optimisation (SEO) foundation and high quality SEO site structure.
We create websites on popular content management platforms that are loved by desktop and mobile devices. This gives you a choice to either create future content yourself, or leave to us to update your site with friendly, search engine optimised content that attracts future customer leads (the latter option of course allows you to continue to focus on running your core business).
Our expertise in search engine optimisation helps you attract well targeted search traffic to your website, providing your business with a steady flow of customer leads like a well-oiled perpetual machine.
Every new website that we design and build includes:
Google search optimised website design, site structure and content, including glossy images
Desktop and mobile responsive webpages
Website security and backup
Website Consultants are specialists in bi-lingual websites and search engine optimisation (SEO) services. We service local businesses in all sectors across Melbourne's eastern suburb corridor.