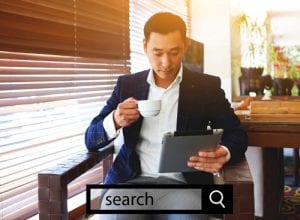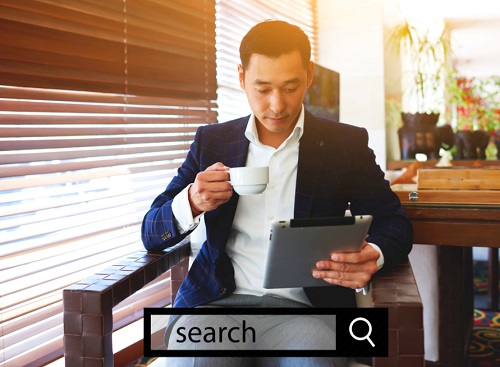 What is a Website SEO Audit? A Website Search Engine Optimisation (SEO) audit is an assessment on the level of your current website's keyword competitiveness and its ability to draw in customer traffic from Google. Our assessment determines how well your website is search engine optimised to rank and compete against your competitor's websites on internet search engines, and we make recommendations on what can be improved.
In today's fast-moving digital age, there is no question that a website SEO audit is more important to your business than it ever were. It may uncover how your competitors could be diverting valuable customer leads away from you. A Website SEO Audit by Website Consultants will drive more leads to your business.
Read on to learn more.
Ask us today how our Website SEO Audit on your website will drive more customer leads to your business.
8 Reasons Why Your Website Needs A Website SEO Audit
1. AN SEO AUDIT COULD UNCOVER WHY YOU AREN'T ATTRACTING NEW CUSTOMERS LEADS ONLINE
Is your business suffering falling sales this year? There are a number of factors that contribute to falling sales but one major contributor could be that your competitors are now more visible online than you once were. Websites must continually evolve and search engine optimised to remain highly visible on Google. If your website remains stagnant and forgotten but your competitor's websites continue to be well optimised, Google will then think that your competitors are more up to date and more relevant to your customers. Google will then rank your competitors' websites higher than yours, ultimately attracting more customer leads away from you. That's lost opportunities for your business.
2. IT REVEALS HOW YOU COULD RANK BETTER ON GOOGLE THAN YOUR COMPETITORS ONLINE
An audit could uncover opportunities for your website to rank higher on Google ahead of your competitors. We do a comparative analysis of your competitor websites, the sites' strengths and weaknesses, and areas of opportunities where your site could do better.
3. IT UNCOVERS HOW YOU COULD GAIN A LOT MORE CUSTOMER LEADS ONLINE
Your website could be full of industry jargon and technical terminologies, but is that how your customers see things? For example, you might be calling your apples Malus Domestica when your customers instead know them as Red Delicious. While using industry jargon on your website might seem to give you credibility on your knowledge, Google will rank your site on search terms that are not where your customers are searching for. An audit will help uncover this and recommend where your website would need to rank for.
4. IT EMPOWERS YOU TO RE-STRATEGISE ONLINE
The results of an audit could be the catalyst for you to rethink the purpose of your website, and how it could be repositioned to attract more customers to your business. Armed with the results of your audit, you will have better knowledge about how you could re-purpose your website to better compete with your competitors.
5. IT SAVES YOU MONEY
Promoting your business nowadays is expensive and time consuming. Holding promotional events can drain your energy and advertising alone can easily cost you a few thousand dollars. They also all have one thing in common – they often do not guarantee a return on your investment. A search engine optimised website on the other hand can be a well-oiled perpetual customer machine, attracting you with new leads from wherever customers might be searching. When compared to old world promotion and advertising, website costs are smaller because when done well, your future customers can continue to find you anytime. This is what an audit could uncover for you.
6. YOUR BUSINESS REMAINS FRESH ONLINE
An audit could uncover search terms for your website that you have not thought about before. You will then know fresh topic areas relating to your products and services that you could write about for your new and existing customers to read. It is a way to tell them that you have something new to offer. Website features like blog posts can keep your customers up to date and connected to your business and what's more, search engines like Google loves them. This makes your website (your business) more visible in searches and ultimately attracting you more customers.
7. A BETTER ONLINE PRESENCE IMPROVES YOUR BUSINESS RESILIENCE WHEN TIMES GET TOUGH
When economic times are good, many businesses think that they do not need a website and can rely on word of mouth. However when times are bad, a website and its visibility on search engines could help your business continue to prosper simply because it attracts other customers who still need your products and services. Your existing customer base might no longer need your products and services during tough times, but your website will help you cast a wider net out at sea for new customers. An audit could help you uncover fresh opportunities.
8. A BETTER ONLINE PRESENCE INCREASES YOUR BUSINESS VALUE
This may be the last point, but it is one that is equally important. Did you know that the perceived value of your business increases when your website is highly optimised, attracting large customer leads? This makes an optimised website a valuable asset to your business. If you are considering selling your business one day, your valuable website will only further add to the value of your business. An audit could help you uncover that.
Website Consultants Can Benefit Your Business With A Website SEO Audit
Do you want a first-mover advantage over your competitors? If that's a yes, then you will need our Website SEO Audit.
A periodic check on your website is vital in ensuring that your website continues to be found and seen by your new and existing customers on search engines. From the assessment, we can then make recommendations on how your website can be further improved and optimised so that it can continue to rank well and rank higher than your competitors and draw in that vital customer traffic to your business. Our assessment and recommendations are compiled and delivered to you as an e-report.
Website Consultants are specialists in bi-lingual websites and search engine optimisation (SEO) services. With offices in Box Hill and Ringwood (Victoria), we service local businesses in all sectors across Melbourne's eastern suburb corridor.
Ask us today how our Website SEO Audit on your website will drive more customer leads to your business.