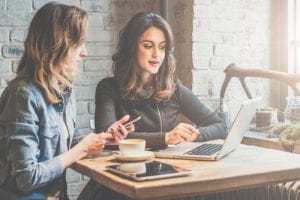 If you are a business that wants to be competitive offline and online, then you must have a professional website. With the internet being the leading source of information for customers, most business searches are done online. It is a fact that more than 80% of customers look for products and services online first before making a purchase. Businesses that lack a professional website risk losing potential clients to their competitors.
The question is, should you try to build your own website, or hire a professional website builder. Before you are tempted to go for a cheaper option, here are 5 reasons why hiring a reputable website builder is better than building a website yourself.
1. Self-developed websites are not built on solid SEO structures and foundations
When it comes to being found online, Search Engine Optimisation (SEO) is always very important. Although online do-it-yourself website builders have a section to enable or activate SEO on their interface, this is simply not enough. SEO is a very complex technique that involves much more than just activating or typing a few words. Your whole website needs to be built on solid SEO foundations. Online do-it-yourself website builders lack SEO customization and its one size fits all approach can put your website at a great disadvantage.
2. A professional designer knows how to build a site that pulls in customer leads
When you hire a reputable, professional website builder, you are sure that your website will be built according to your business needs and that it pulls in customer leads. A professional website builder will keenly evaluate your business and work together with you to create a website that properly targets your customers. Whether you want to generate online sales or use your website to pull in customers to your store, you will have all these needs addressed. When compared to a reputable website builder, DIY site builders often restrict the graphics and limit the capabilities of the site. Worse still, you will spend more time building your own website than focusing on the needs of your own business.
3. A website professional will assist you with scalability
Many business websites will start off small. In fact, some of them just have a contact form and maybe few pages. However, this does not normally last long especially when your business starts to grow. After some time, business owners always want to add other important elements such as social interactions, blog and sell both virtual and real products, as well as services. Bear in mind that DIY website builders will not scale with your business and you will find that you might have to rebuild your website from scratch when you outgrow their platforms. A reputable website builder will not only assist you with your first online presence but will also help you with your future enhancements as well. By hiring a professional designer, you can do this well the first time thus avoiding redeveloping your site.
4. You will keep up with the latest in mobile responsive technology
Although it's not a must that you have to know all the latest techniques, it's very important to use them on your site. A professional designer will take into account all the latest practices and incorporate technology and functionality that will work well for your website. Remember, with the internet changing daily there are new technologies and new ways to attract visitors to your website that come up every day. When you hire a professional, you can rest assured that your website will be created with the latest technology. When you use a DIY website builder, it is most likely that it is you who will have to keep up with the latest technology.
5. A website professional will provide visual properties
The way your site navigates, the way it looks, the way it is structured and the way graphics and colours are used are very important. Most visitors do not enjoy spending valuable time searching your website for needed information or wish to be met with busy text and loud colours. A reputable website builder will, therefore, ensure that your text, navigation, and colour scheme are designed and balanced. Since professionals designers are well trained, they know what users want. Creating the best user experience can only be a great benefit for your website. By taking care of your users (your customers!), your business will be more reliable, credible and trustworthy.
These are just a few reasons why hiring a reputable website designer and builder is better than building a website yourself. Website Consultants have helped small to medium sized businesses in Melbourne's eastern suburbs achieve great outcomes. There is no reason for putting your business at risk when creating a reputable website is easily accessible and cost-effective in the long run. For more details, check websiteconsultants.com.au or contact Website Consultants for a free consultation.
Website Consultants (Vic) offer a wide range of services including SEO audit, website redesign, and upgrade. We are also intent on making your site accessible and easy to use. Contact Website Consultants today at websiteconsultants.com.au.