Let's use shares as an analogy, can you be guaranteed to win each trade?
Fund manager and traders can show you their past results establishing a track record, but they cannot guarantee the future. After all they don't own nor have full control of the stock market. Similarly, unless the digital agency is Google, owns Google or has access to Google Artificial Intelligence (AI) and its algorithms or that of Bing and other search engines; they can't with 100% confidence make such promises, simply because they don't control the search engines.
So why do large well-established agencies make such guarantees? As consumers, we are constantly being bombarded and being sold to on a day by day basis. We are all somewhat skeptical and guarantees much like return/exchange periods give us some peace of mind and psychologically makes it easier for people to sign up. What you are not told is that especially for local businesses, ranking on page one within a 12-month period is very achievable. Through legitimate Search Engine Optimisation (SEO) strategies we can all achieve success in this regard. So, what is the difference? The biggest one is cost. It is not uncommon for businesses to be charged up to 10 times more by large digital agencies, some by even up to 30 times! Sad as it seems, we do get knocked back for being too cheap price wise. There is the consumer perception that the more expensive something is, the better it is.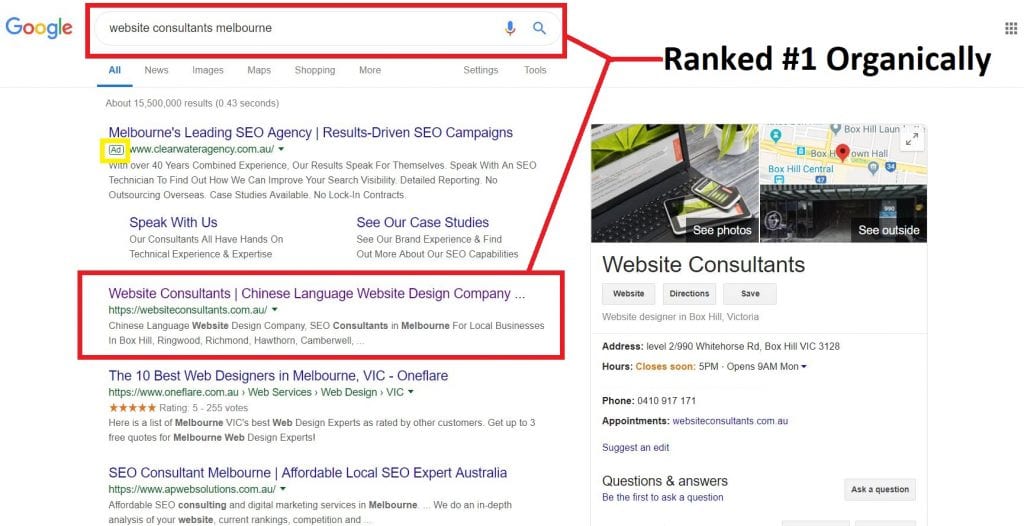 So, should all agencies provide Google ranking guarantees? The answer quite simply is such an act does not align to the values of being ethical nor responsible – unless the agency owns the search engines, they do not have control over their algorithms. Instead, we let our work speak for itself. It is common for our clients to rank on page 1 of Google legitimately within 3-6 months. After that, as with all digital strategies it is to maintain and further improve the visibility and status, depending on the goal of the individual business owner. There is something much more at stake than any guarantee could compete with – our Values, our Integrity, our Pledge to our clients.
Our passion lies in supporting small to medium sized businesses achieve their business goals through online means. We will continue to only price fairly and support the Small, Medium Enterprise (SME) business community in our own way.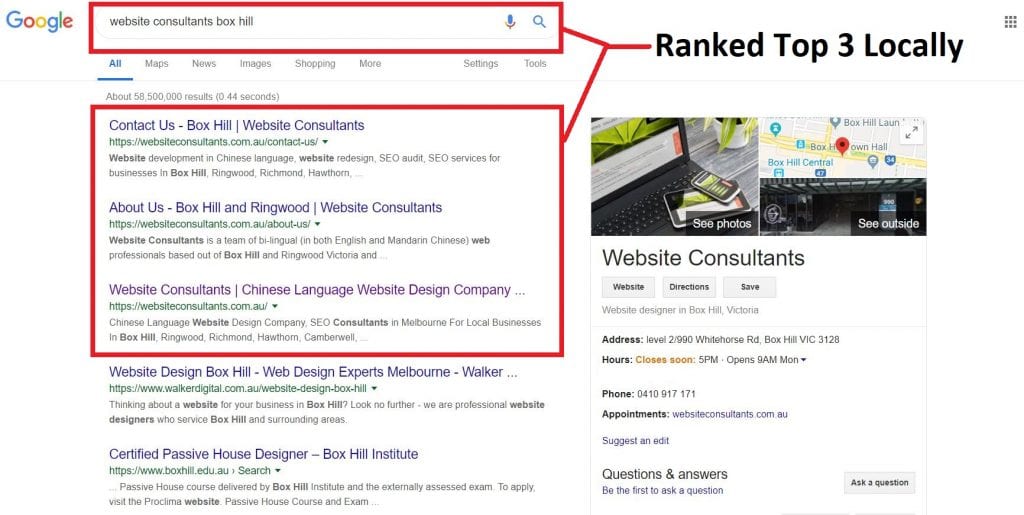 If you are a small to medium business owner, we invite you connect with us. Whether your business is at cross-roads, looking to grow, needing to inject new life or embark on marketing strategies; we welcome you to contact us for an exploratory consultation. What's the value? Typically, large agencies value their 30 min strategy sessions at $1000. The real value? It's time, the one thing money can't buy back, the one thing that once used it's not replenished. We both invest TIME into your business at this consultation, so we want to ensure you get the most out of it.
Contact us today. We look forward to your greater success!